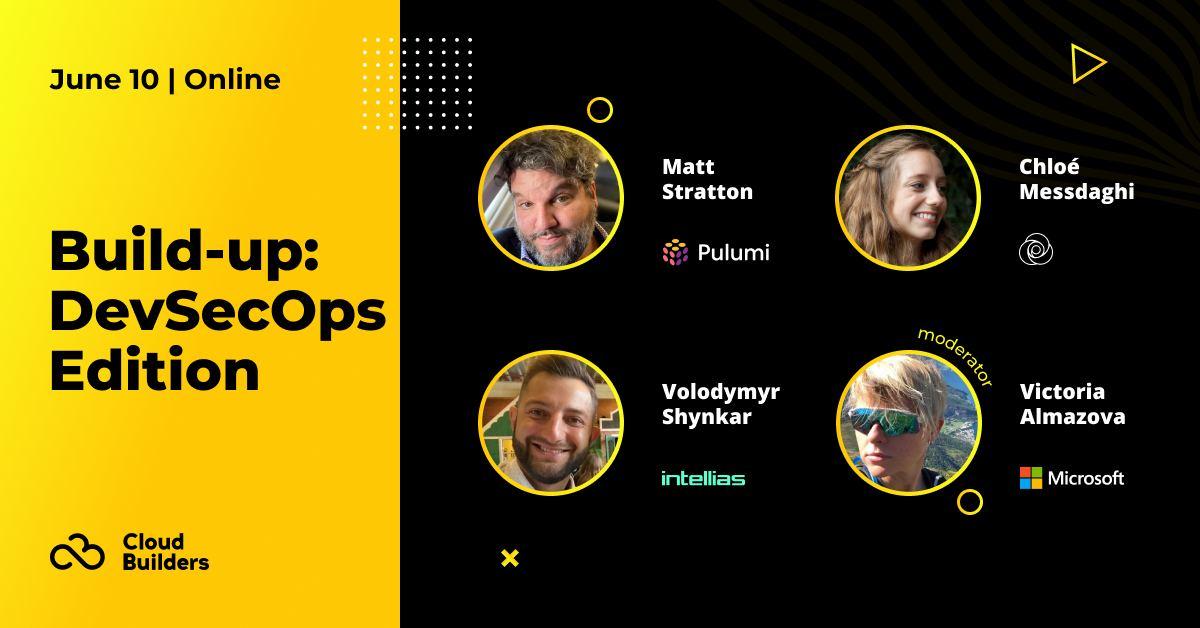 Cloud Builders Community invites to join the DevSecOps Build-up to discuss the best DevSecOps practices with experts from Microsoft, Pulumi, Stand Out In Tech, and Intellias.
Speakers lineup:
Continuously Implementing DevSecOps in AWS, — Volodymyr Shynkar, Senior Lead DevOps Engineer at Intellias.
Join the fireside chat in Cloud AMA (ask me anything) format with Matt Stratton, Staff Developer Advocate at Pulumi.
The fireside chat in BYOP (bring your own problems) format with Chloé Messdaghi, Growth Strategy Consultant at Stand Out In Tech.
Moderates Victoria Almazova, Senior Security Architect at Microsoft.
🎙️All speakers will present in English.
📍When? June 10th, 7pm
📍Where? Online
Participation is $0
Join the Build-up 👉 https://bit.ly/CBDevSecOpsEdition