Amazon Web Services has a special AWS Hero program for people, who made a significant contribution to the AWS community.
Suddenly, I was nominated there and announced in June in the AWS Container Hero category. Mainly, because of this blog and AWS/Kubernetes/EKS posts.
And by the way – I'm the very first AWS Hero from Ukraine.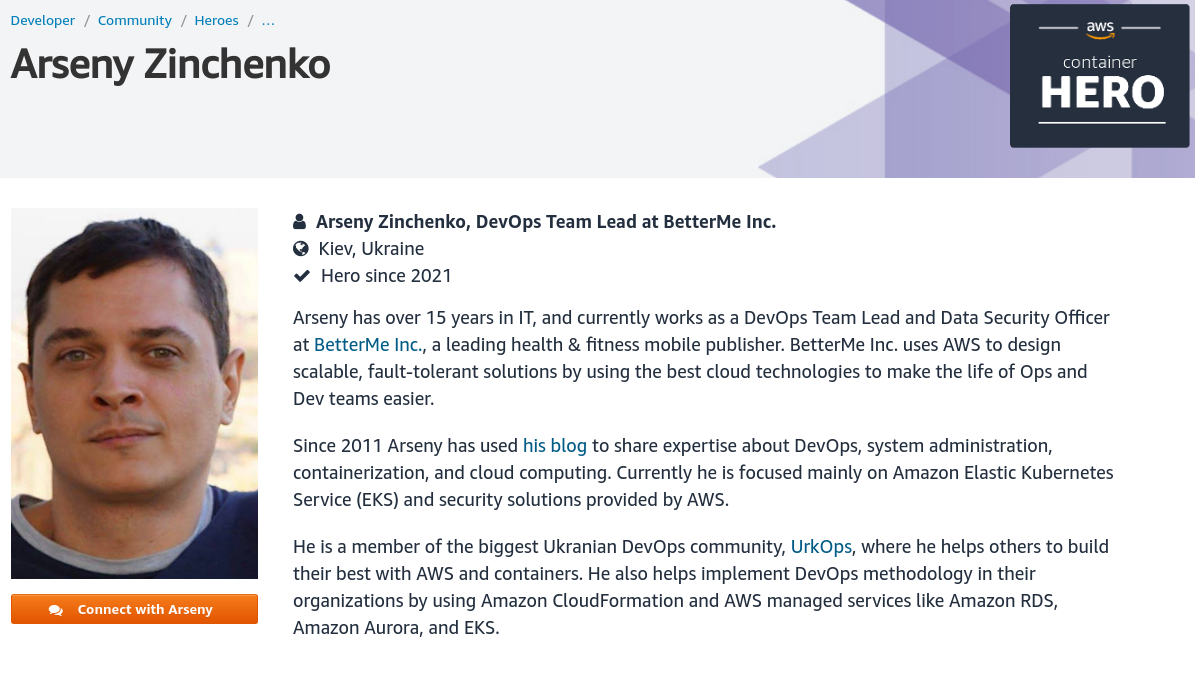 My AWS Hero profile can be found here>>>.
Among other gifts which AWS gave to its Heros – I got 40 codes for free 50 USD for Amazon Web Service, and ready to share it with my readers.
To get your code – go to the Telegram channel @rtfm.