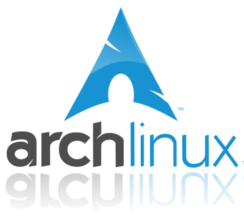 Для подключения по RDP к Windows-боксу из Arch Linux можно использовать rdesktop.
Больше приложений можно найти тут>>> (Arch Wiki вообще крайне рекомендуется к чтению).
Устанавлвиаем:
$ sudo pacman -S rdesktop
Проверяем:
$ rdesktop
rdesktop: A Remote Desktop Protocol client.
Version 1.8.3. Copyright (C) 1999-2011 Matthew Chapman et al.
See http://www.rdesktop.org/ for more information.

Usage: rdesktop [options] server[:port]
   -u: user name
   -d: domain
   -s: shell / seamless application to start remotly
   -c: working directory
...
И подключаемся:
$ rdesktop 10.2.20.231
ERROR: CredSSP: Initialize failed, do you have correct kerberos tgt initialized ?
Connection established using SSL.
WARNING: Remote desktop does not support colour depth 24; falling back to 16
...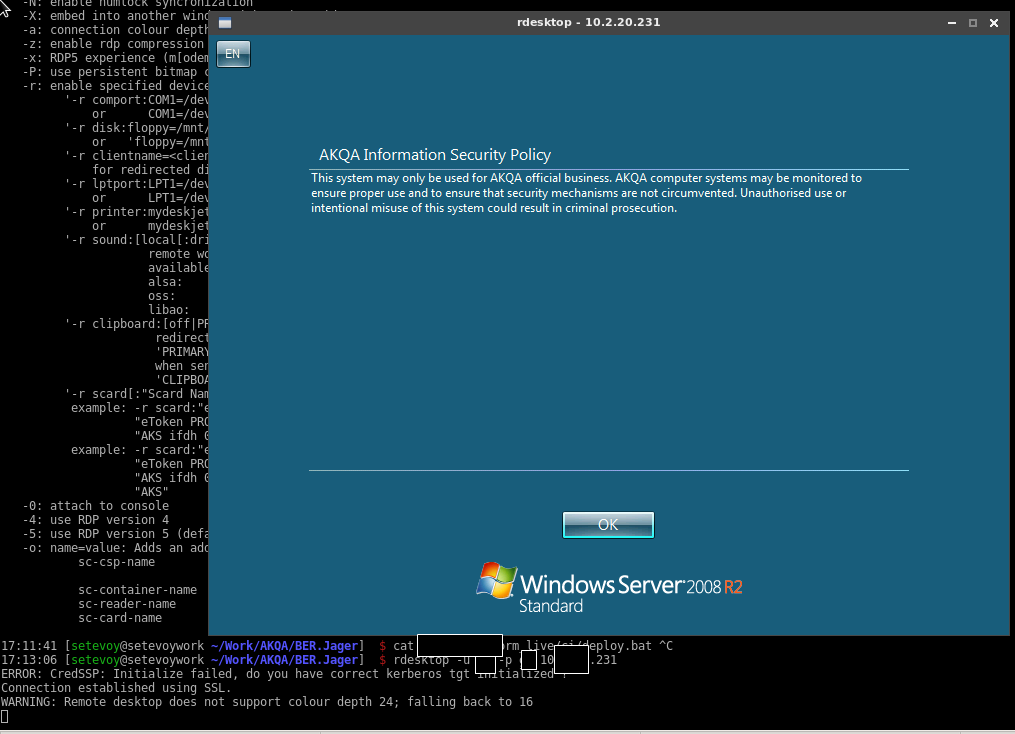 Можно сразу задать разрешение экрана с помощь -g, и логин-пароль с помощью -u и -p соответственно:
$ rdesktop -g 1440x900 -u username -p password 10.2.20.231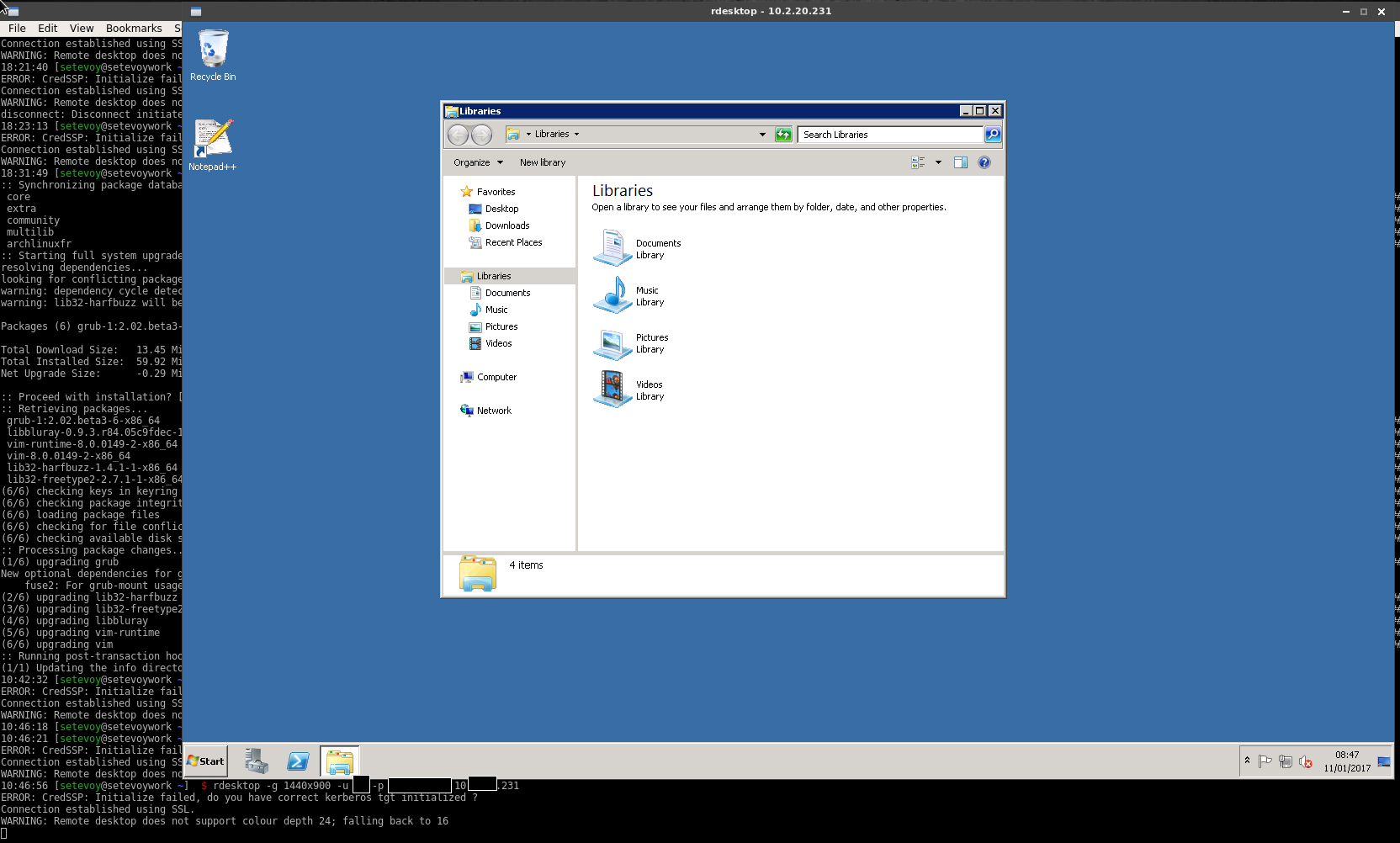 Готово.