Имеется инстанс, развёрнутый из снапшота, пароль утерян.
Что бы сменить пароль – выбираем инстанс, выбираем Modify:

И в Settings – задаём новый пароль: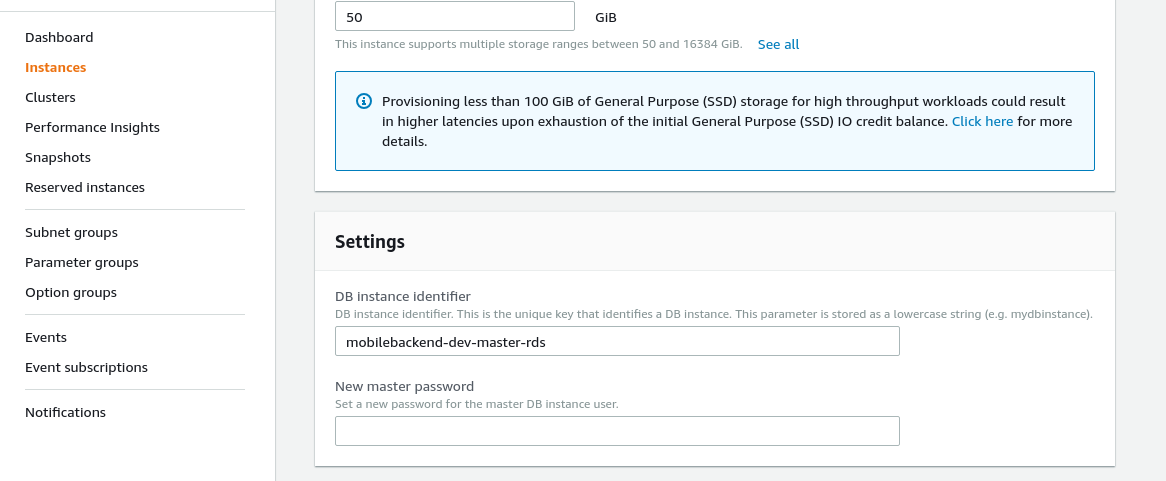 Выбираем Apply immediately: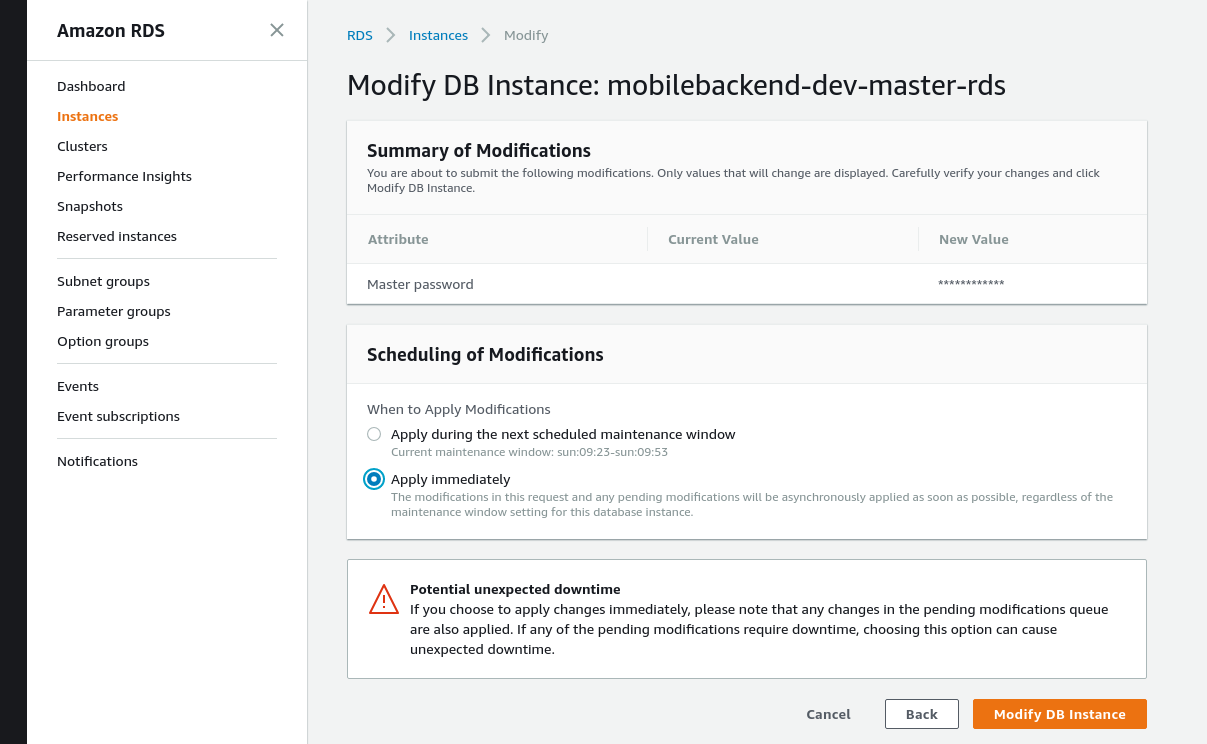 Внимательно читаем предупреждение, что в таком случае будут применены все текущие изменения, который ждут maintatnce window. Например – мажорный/минорные апдейты версии, что может инициировать рестарт инстанса:
Potential unexpected downtime
If you choose to apply changes immediately, please note that any changes in the pending modifications queue are also applied. If any of the pending modifications require downtime, choosing this option can cause unexpected downtime.
Жмём Modify DB instance, и ждём применения.
Время зависит только от самого сервиса RDS:

У меня выполнение заняло буквально пару минут.
Готово.